The Baby from Hell is a fictional character from Dani's House who appears in Series 1 of the show. He is the youngest sibling of Dani and Max. In series 2, The Baby is nowhere to be found, and it is revealed by his siblings in Jack in the House, he had gone off to Nursery during the day time. It is replaced by the more evil The cat from hell.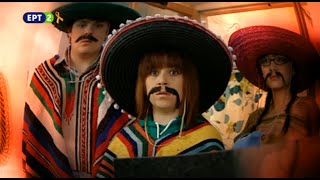 Character History
Edit
The Baby From Hell was first introduced in Best Friends, when Dani was introducing the house. The Baby was born under a hot large lamp in the hospital which made it evil. The Next day, Dani's parents brought the Baby home and she and her Max were terrified of it, due to it's scary face. Max used to tease the Baby and then, it used to wet itself, every time , as seen in Pirates. As well as this, The Baby managed to craw out of its buggy and into Dani's room, where he used to destroy everything. Dani blamed Max for this. The Baby also had a favorite chew toy called Stuffy who he used to chew on every-day. In Series 1, Stuffy is no-where to be found, but in Series 2 & 3 it turns into The Teddy From Hell.
Between Series 1 and Series 2, The Baby attends Nursery for unknown reasons. The Baby is replaced by more fearsome, The cat from Hell. It is revealed in some episodes of series 2, the Baby shares a room with Dani. In Series 5, he goes to Florida with his mum and Dad.