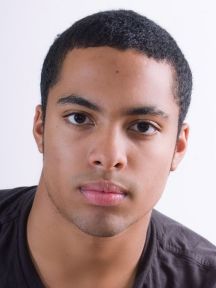 Darragh Mortell (born 23 June 1989) is a Welsh actor who is best known for his role as Crash in The Story of Tracy Beaker and his major role as Jack in the BAFTA nominated television sitcom, Dani's House.In 2013 the spin-off Dani's Castle he was Chaz Champion in the episode of "Boys V Girls". He also appeared in the final episode of The Bill and in a stage production of The Jungle Book as Mowgli.
And also he's in Tracy Beaker Parties with Pudsey, Tracy Beaker's Movie of Me in 2004 as Crash and in 2004 to 2006, he's in The Story of Tracy Beaker as Crash as well.
In 2006 he's Casualty as Romeo Denver (just in one episode) and in 2013 he was Anto Roberts in "Cross Roads", the episode.
In 2009 he was in Miranda as a Bartender (only a Minor role)
External Links
Edit